Career website
News articles
Organic, curvilinear, gradient shapes
Sleek animations
Branding, UI/UX design & development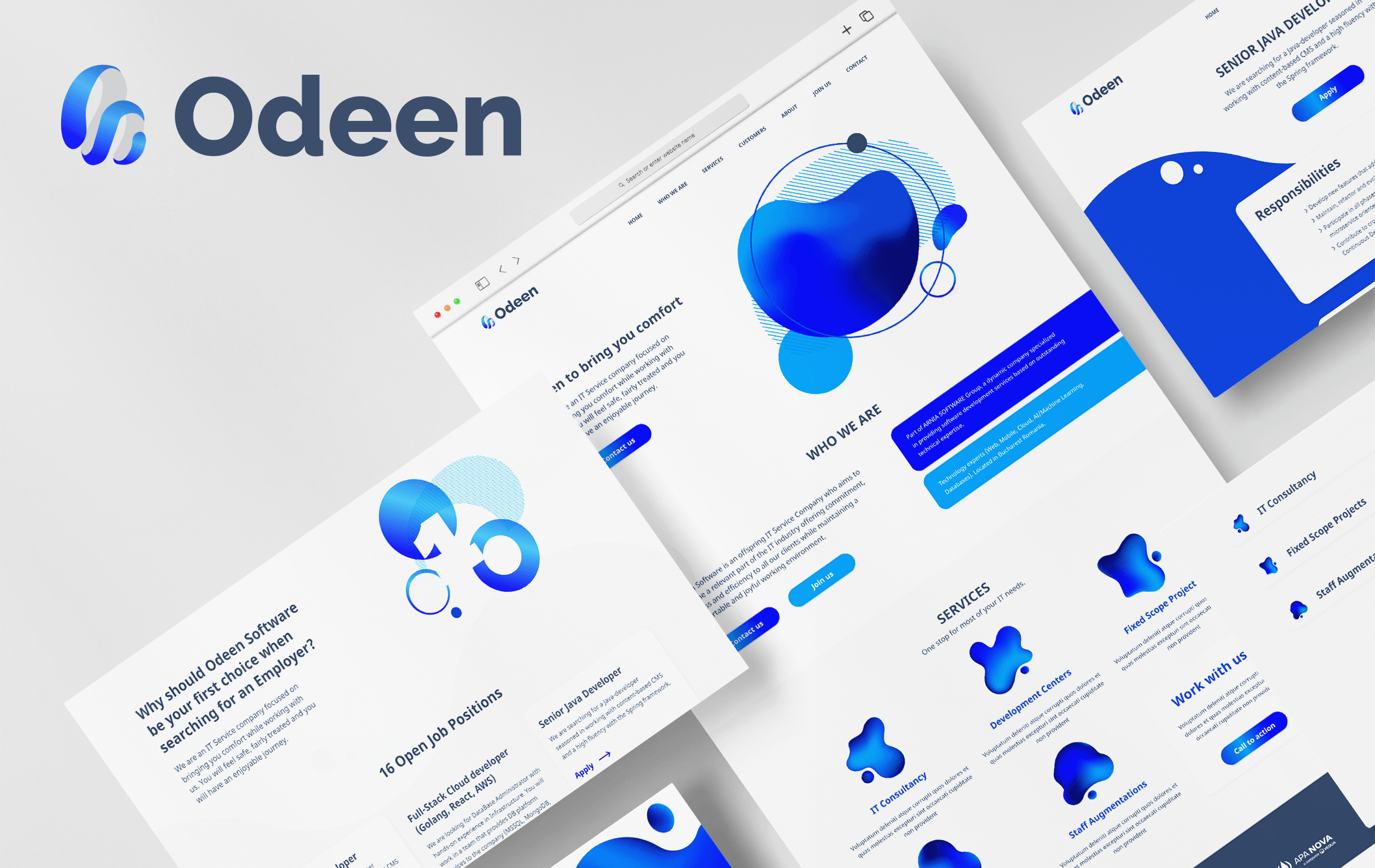 About Odeen
Odeen Software is an offspring IT Services Company, part of Arnia Software Group, which aims to become a relevant part of the IT industry, offering commitment, fairness and efficiency in an agile way of work, while maintaining a comfortable and joyful working environment.
The challenge
The challenge was to create a website and a brand identity that reflected client values: for employees: the joy of working; for clients: result oriented; simplicity in all forms: way of working, atmosphere, organization
The branding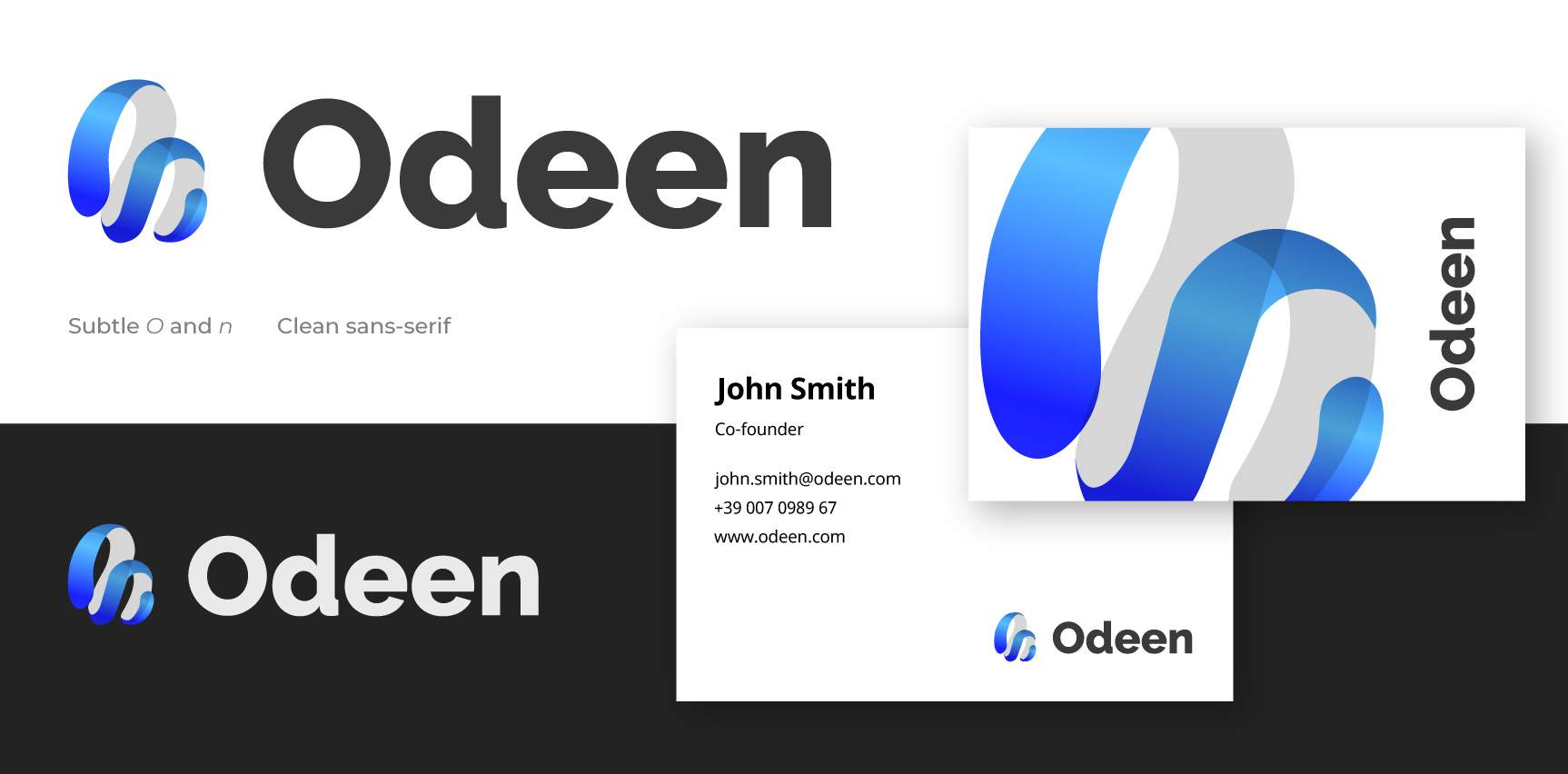 The picturemark suggests a capital "O" and a lowercase "n", which is the mathematical function O(n) from which the name was inspired. The sans-serif is chosen to show a modern, practical attitude. The 3-d logo makes it more approachable than a flat, more abstract one. The curves suggest flexibility and adaptability. The color blue was chosen to signify the IT field.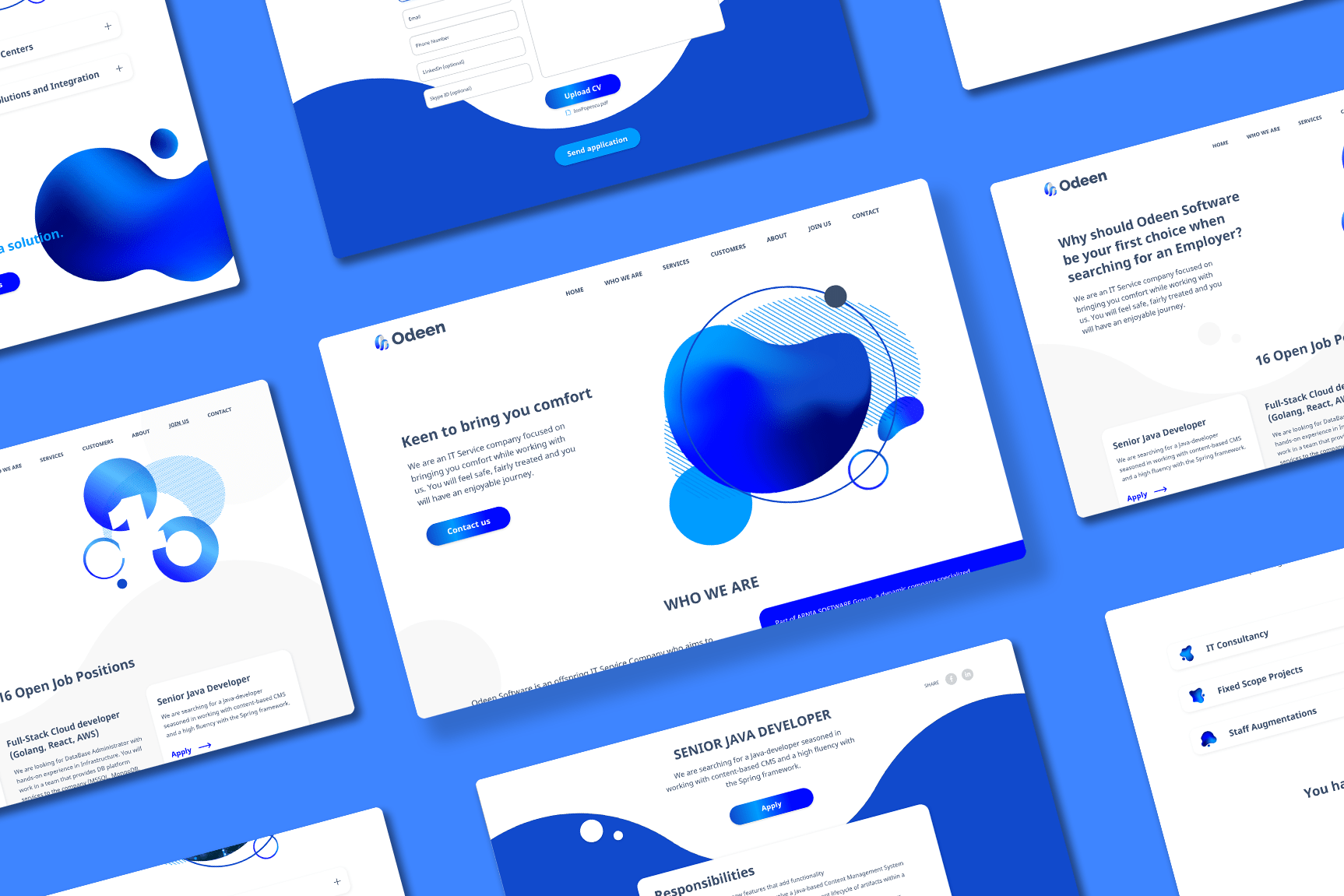 After the logo was approved, we proceeded to create the design system, which plays with rounded shapes and white space.
Features
The two main types of custom post types are vacancies and news. Both of them have gentle, sleek animations and original design.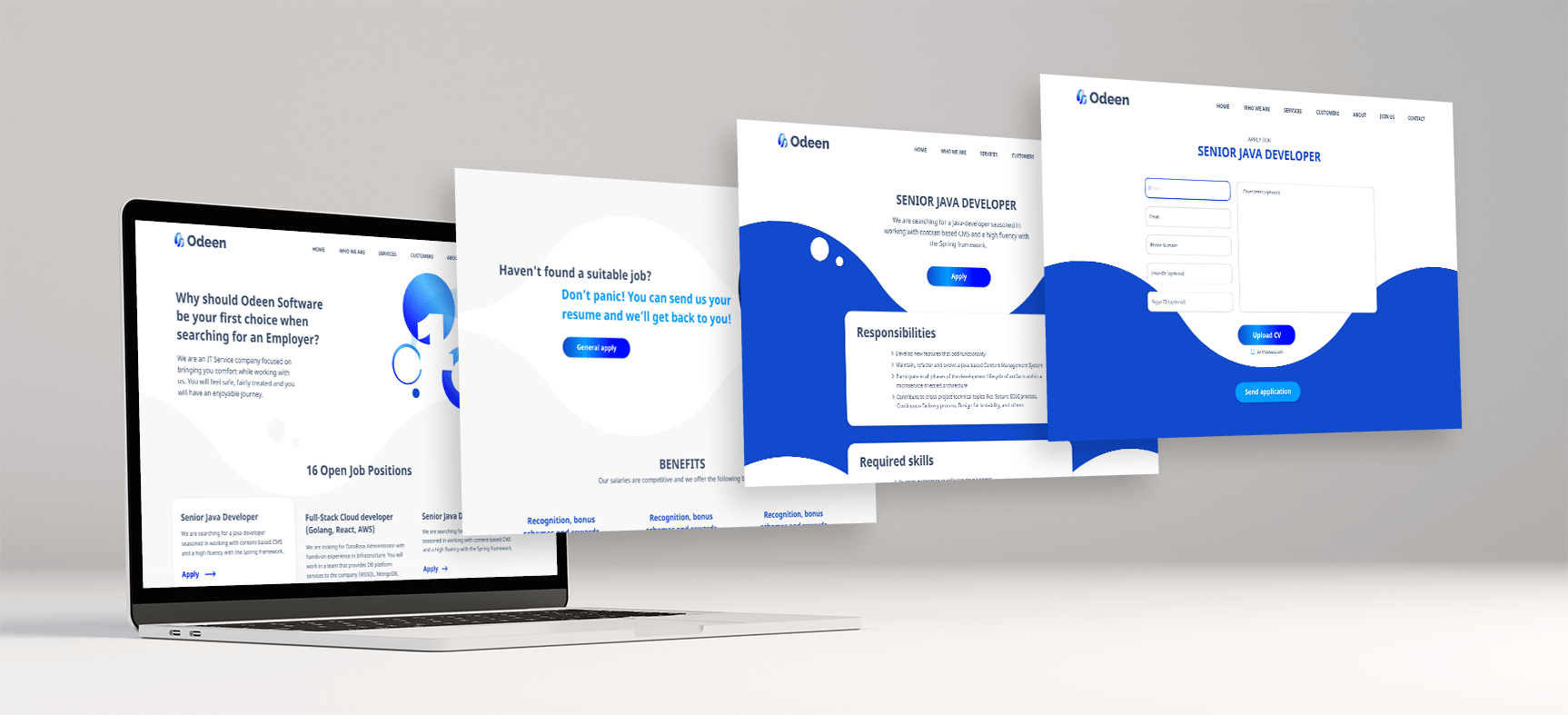 A special feature of the application solution is the possibility of applying to work for them even if one hasn't found yet the ideal job ad.
The outcome
The client was very happy with the look and feel of the front-end and admin panel. They are posting new jobs often and are very active so we are happy to have our web design used and enjoyed often.