Agentia Impreuna NGO website
NGO for the Romani community in Romania
Projects, videos, initiatives, courses for teachers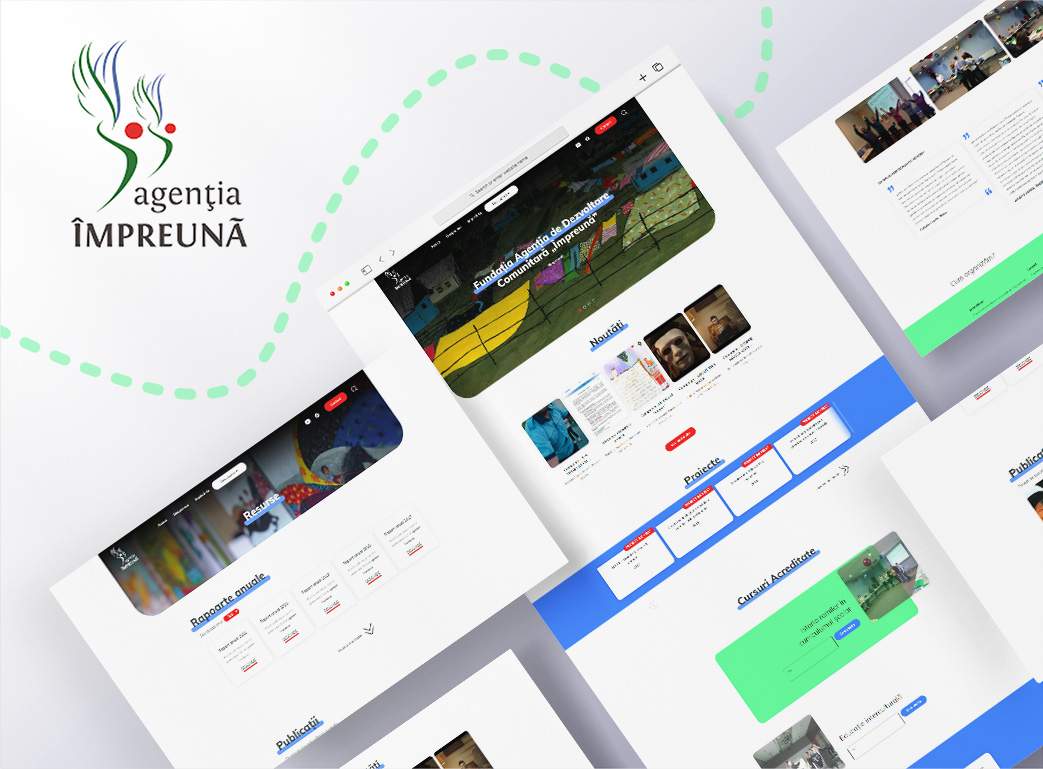 About Agentia Impreuna
The agency is devoted to combat racism towards Romani people in Romania and affirm their personality. This is done through research, documentation, broadcasting, design and implementation of social policies to affirm their equal rights.
The challenge
The website mainly focuses on presenting 4 items:
1) media such as YouTube videos, produced by the agency;
2) full-fledged projects;
3) initiatives (informal, smaller projects);
4) courses for teachers, authorized by the Ministry of Education.
The challenge was to create a design that fits the existing logo and is playful, in tone with the content of the social media platforms of the agency, which try to educate also through short and ironical clips.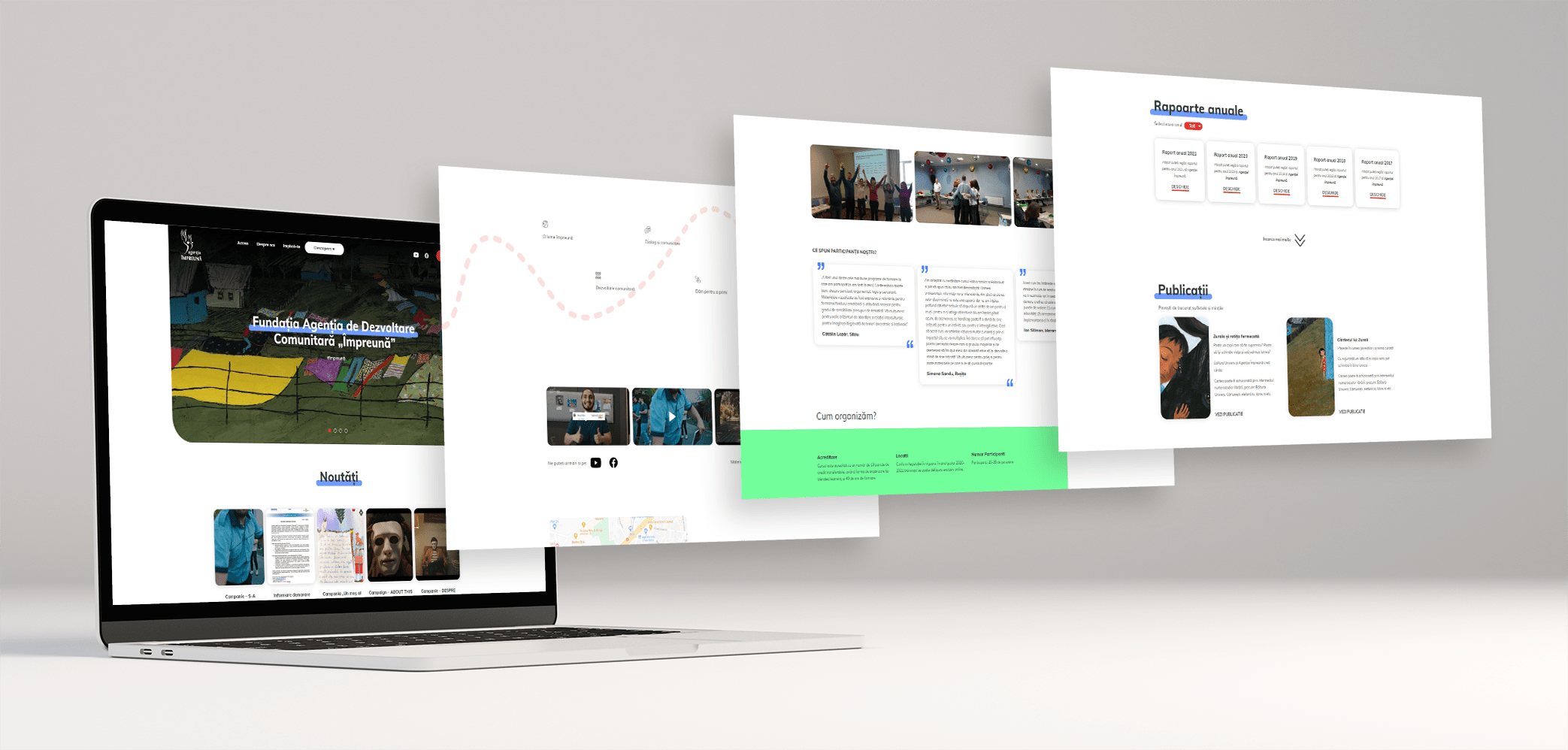 The colors in the logo were taken as a base for the site. A lighter shade of green than in the logo was used as the primary color in the website, in order to be lighter on the eye and offer a contrast in which the logo would stand out better.
For the playful look, a marker underline effect was added to all titles and an asymmetrical and dynamic layout (matching the logo) was chosen for the blocks of content.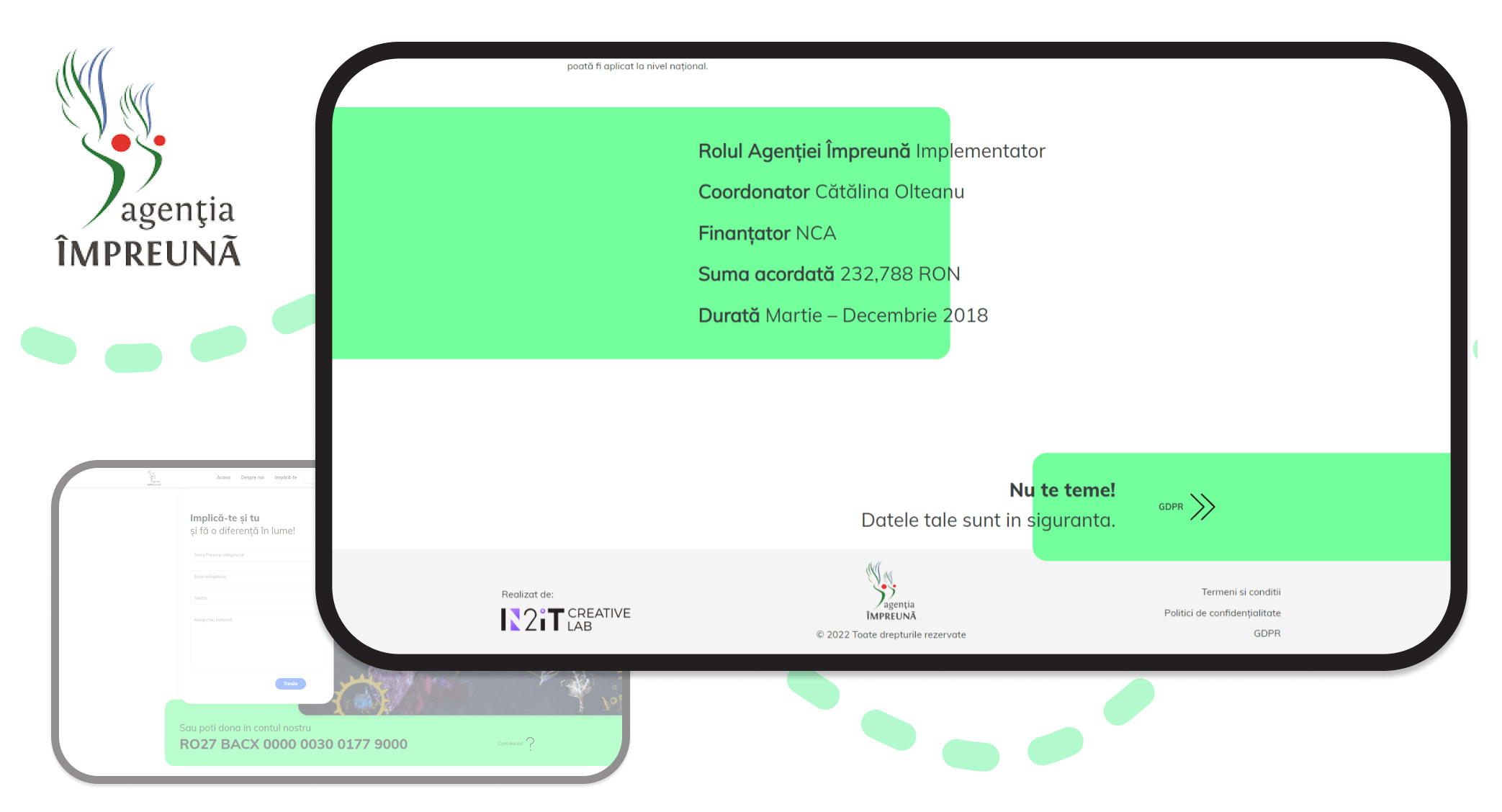 The outcome
The client was very happy with the look and feel of the front-end and admin panel. Media, courses, initiatives and projects appear here on a regular basis and offer inspiration and tools for action to anyone who wants to get involved.