Mia's Children NGO Donation Web Platform
NGO for disadvantaged children in and around Bucharest
Branding, UI/UX design & development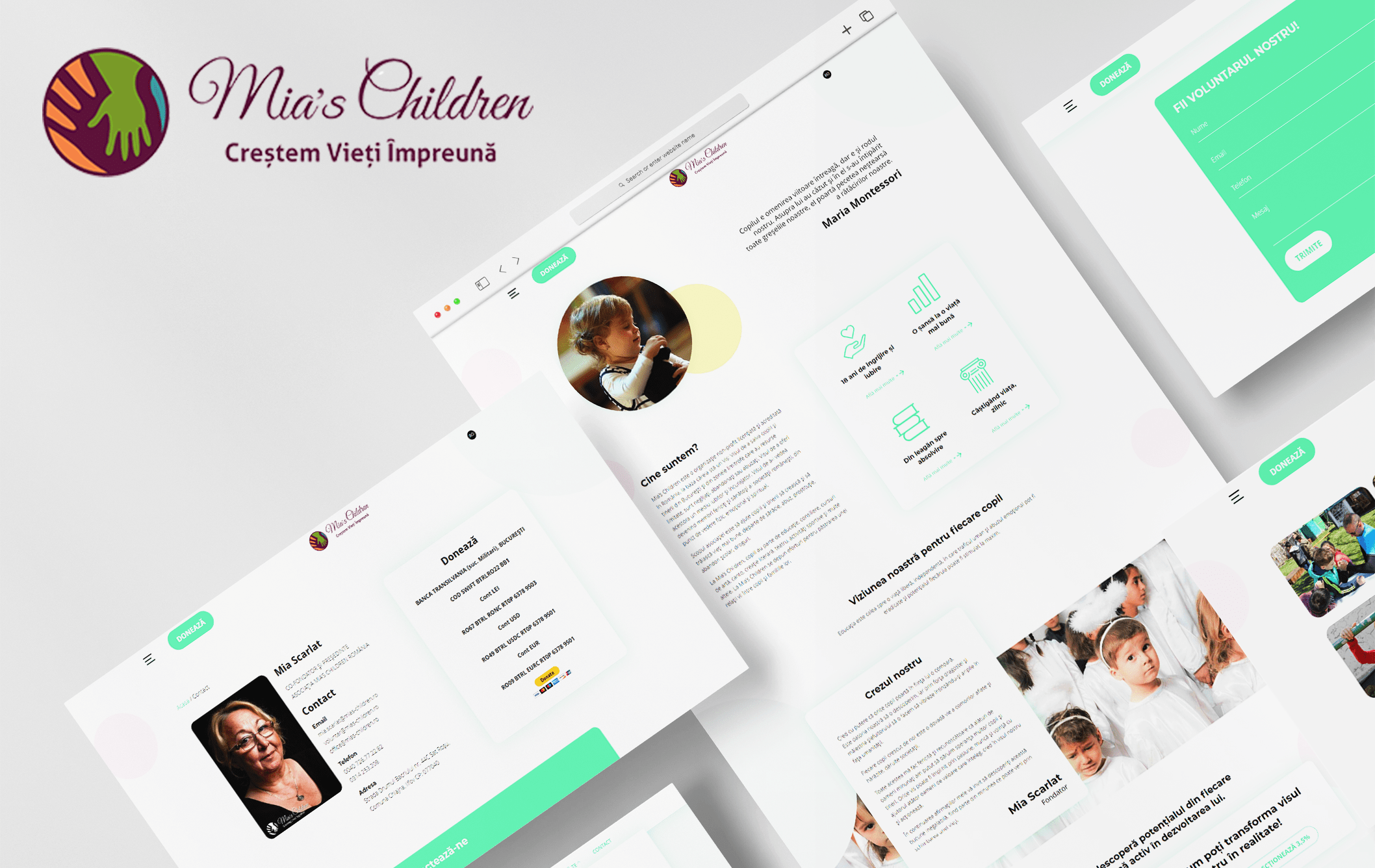 About Mia's Children
Mia's Children is a Romanian NGO offering education resources to children and young people that have limited resources, are neglected, abandoned or abused and who live in Bucharest or the surrounding areas. Activities include counseling, art courses, singing, literary creation, theater, the sports and more. Also, efforts are being made to maintain a good relationship between children and their families. In2it did this website pro bono.
The challenge
Functionality: donation, contact, image gallery; presenting the 5 ways of getting involved in a clear way;
Create a design system to fit the existing, not very modern logo.
1. User friendly options of getting involved
There are 5 options of getting involved: 1) giving resources such as knowledge or food; 2) donations; 3) company 20% of revenue tax donation; 4) employee 3.5% of wage tax donation; 5) volunteering in helping children doing homework etc. The options are clearly presented in the menu dropdown, so the user doesn't have to click on the page to see all the ways he can help. For the donation of part of income, the PDF's to be filled in are interactive, which makes it a great plus.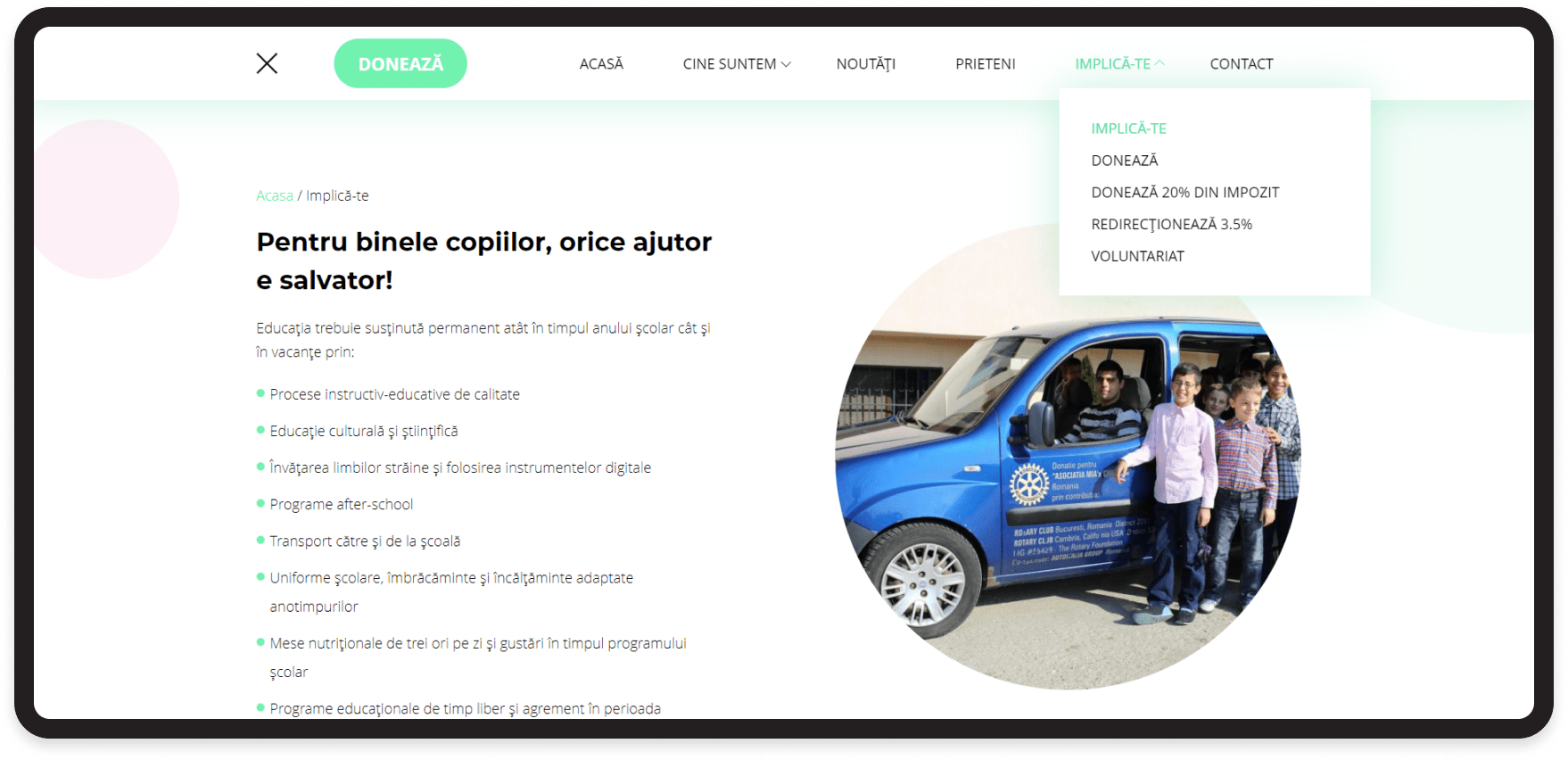 2. Create a design system that matches the existing logo
The green in the logo was made lighter in order to give it a more fresh, modern touch and also to suggest the delicateness of dealing with youth coming from very difficult environments. Light green also signifies youth, growth, aliveness so it's a perfect match for the purpose of the NGO.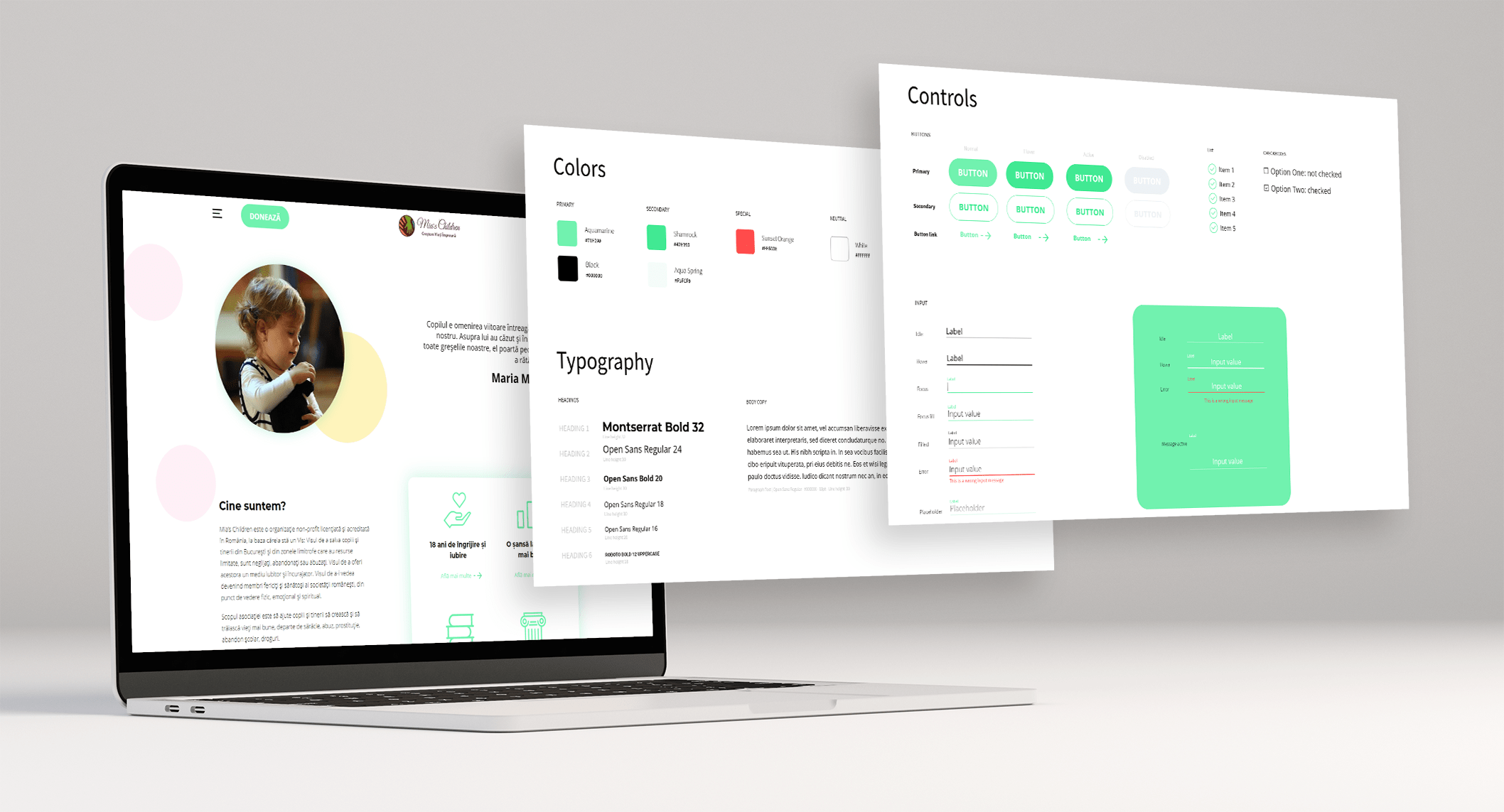 The outcome
The client was very happy with the look and feel of the front-end and admin panel and how many volunteer requests and tax forms and donations she received. You can see the website here, and who knows, maybe you also want to get involved!